They say that you can tell a lot about a person by their wallet. Some go as far as saying that a wallet you carry is an extension of one's self. Why should it not be as this little accessory hold together various vital assets of your life? Owing to the infinite imagination of mankind, and the arising need for technology to be more innovative, smart wallets came into being. This technological advance enables you to keep your wallet contents safer and limited, making carrying a one around more convenient.
What is a smart wallet?
A smart wallet is your regular wallet that is equipped with various features, and skillfully built pockets, thus revolutionizing the usefulness of carrying it. There are various types of smart wallets like GPS wallet, Trackable wallet, RFID wallet, etc. Some of these are also equipped with Bluetooth technology, LED lights, wireless charging, and a built-in power bank. More simple ones include a minimalist smart wallet that is basically a cardholder. Tactical smart wallets are multi-purpose and have a built-in gadget or two of daily use.
Why should I invest in a smart wallet?
There are various reasons as to why you need to switch to a smart wallet. The likelihood of losing your valuable, personal information and money are greatly reduced if you have a smart wallet. A trackable wallet is designed to be anti-theft and anti-lost, in case you were to be the target of an unfortunate robbery. If you forget or leave your smart wallet somewhere, a GPS wallet will send you a live location to help you retrieve it. Having an RFID wallet gives you impregnable protection against digital hackers, thus keeping the information on your credit cards secure. A smart wallet enables you to carry lesser contents around while looking very stylish and tech-savvy. These wallets allow you to have full control over your valuable possessions and roam around in public without being anxious about their safety.
Features of a smart wallet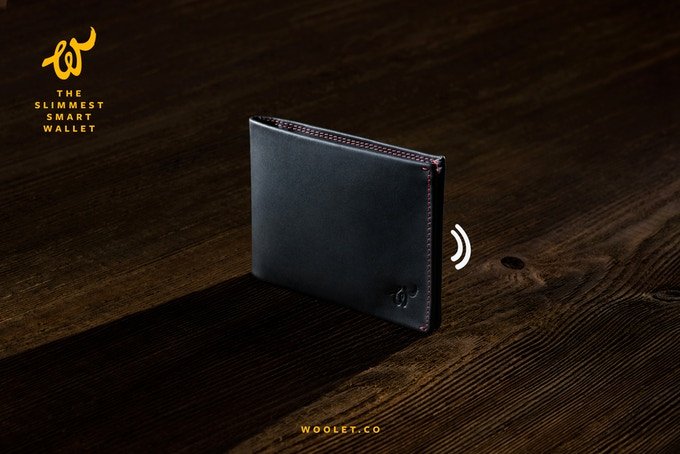 Keeping up with the increasing high-tech advancement, smart wallets have gone through various innovations over the years. Some users want their smart wallets to be more cutting-edge and loaded with technical additions. Most people prefer a simple smart wallet with basic features. Basically, your wallet can be as smart as you want it to be. Various features that a smart wallet could encompass are:
Cardholder
a minimalist smart wallet enables you to unclutter your whole wallet in a Marie Kondo style. You can carry up to 12 cards with you without taking up any real space. And it also has a money clip that allows you to carry a few bills with you.

Traceable
Almost all smart wallets can be traced if lost. A trackable wallet either has a built-in tracing technology or employs a tracking device that is designed to fit in a slot or pocket of the smart wallet. This Bluetooth tracker connects to the tracker app on your phone, so your phone's GPS is able to give the live location of the wallet. Even if your wallet is out of Bluetooth range, it will show its last location. Some of these trackers incorporate a 'community find' or 'crowd search' feature that allows you to look for your wallet anywhere in the world.
RFID Protection
Various smart wallets have built-in RFID-blocking that prevents the information on your contactless credit cards from being stolen through RFID skimming. An RFID wallet is encased in metal or has special aluminum layers that protect the RFID frequencies from being intercepted by hackers.
Small tools
Wallets with small tools or add-ons are called tactical wallets. These smart wallets are favored by adventurers, first responders, or people who spend a lot of time outside. From having a bottle opener to a small hex wrench, these tactical wallets can incorporate a variety of handy treats for you.
UV Light
Some smart wallets have a built-in UV light that can help you detect counterfeit money.  
Smartphone app
Various smart wallets have their application that can be downloaded from the Play Store on your device. This allows the user to have an enhanced experience and more features.
Wireless charging
Some smart wallets are equipped to wirelessly charge your phone and come with an optional charging pad for their wireless charging.
Built-in Power bank
A smart wallet can also have a slim power bank built inside it so that you never have to worry about carrying a charger with you again.
‍
Other small features a smart wallet may include are a pop-up card ejector system, a pull strap, motion detection, or Quick Access.  
Things to consider when buying a smart wallet
The first thing that naturally comes to your mind when purchasing a smart wallet is its price. Your personal preferences and needs might not always align with your budget. The more advanced a smart wallet is, the higher is its price. If you want a smart wallet that is made of leather, its price will be even higher. There are also eco-friendly options (vegan wallets) available for people who care about the environment. The average price range any smart wallet would fall between is $12 to $200. So, it really comes down to what design and features you want and how much money you are willing to spend on a smart wallet.
In conclusion, we owe it to technology for enabling us to feel safer and make our lives more convenient. The advent of smart wallets has truly been a game-changer with respect to identity theft and non-retrieval of lost wallets. The contents of your wallet are the most valued possessions on you while you are out, therefore, they need to be protected with the best innovation there is. Smart wallets are a modern, practical solution to a myriad of problems that you may face in your everyday life. Like other technological innovations, they are here to stay and continue to get better at enhancing your lifestyle.    
Are you looking for high-quality and secured smart wallets, you have come to the right place.
‍