Even though more and more people are giving up cash, it is still necessary to carry a wallet with you. How to make taking it out of the house every day stop being just a chore? Just buy a wallet equipped with a powerbank and a WiFi hotspot.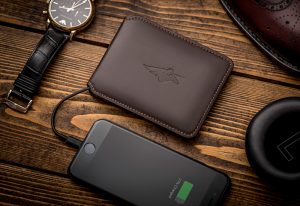 The smart wallets market has been developing for several years now – no wonder, because until the documents in a smartphone become a standard, you will have to carry your wallet with you. From time to time, new and interesting models appear, and recently Volterman has done a good crowdfunding campaign. They have already managed to raise over USD 2.5 million.
Smart wallet Volterman – a wallet for a real executive?
Volterman wallets can be made from the highest quality leather, or from artificial leather – depending on customer preferences. They have a stylish and elegant look, as you can see in the pictures above. They are equipped with a powerbank, GPS, WiFi hotspot, alarm to warn you that you forgot to take it with you, and even a small camera that will turn on when you turn on "Lost Mode" in the Volterman app (only available for iOS devices). This allows us to identify the thief or finder, but also see where we lost our wallet.
Smart wallet Volterman is available in three variants, which differ in powerbank capacity, dimensions and weight:
Cardholder – the smallest, equipped with a 2000 mAh powerbank. Its dimensions are 10 by 7 centimeters. It weighs about 100 grams,
Bifold – medium-sized model with a 2600 mAh powerbank. It weighs about 120 grams and its dimensions are 12 by 9 centimeters.
Travel – largest version of 19 by 9 centimeters with a 5000 mAh powerbank. It weighs 150 grams.
The cheapest Cardholder model costs $169, while the biggest Travel is $299. The average Bifold version will charge our account $235, plus shipping costs. You can also buy additional content – for example a wireless charging kit ($49) or a wallet with initials ($19).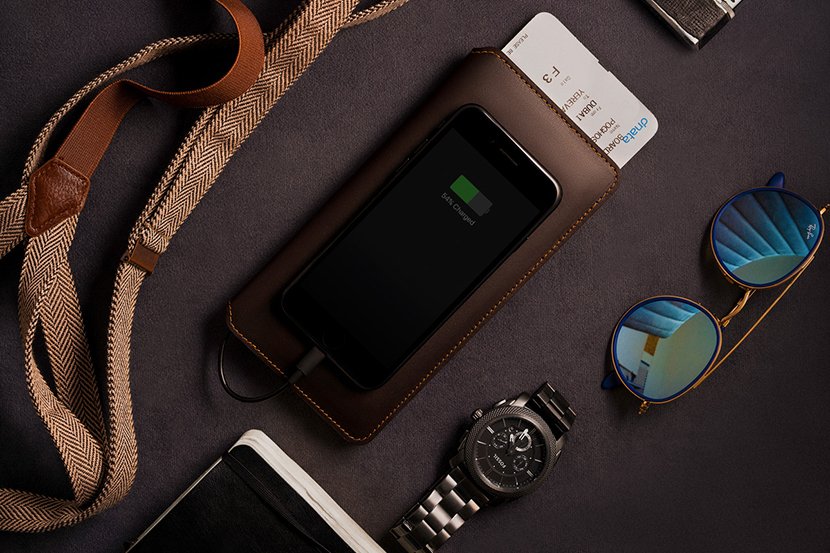 Volterman wallets are designed to withstand high pressure and high temperatures. In addition, they are waterproof, and the additional protection is RFID Protection, which protects proximity cards against data and money theft. The company has raised more than $2.5 million for Indigo and has already started delivering products. It has to be admitted that the Volterman smart wallet looks really decent and although it is not cheap, it should meet the expectations of every fintech driver.
Alternative to Volterman wallets
Wallor wallet (Hold on shipping till further notice) and Woolet Howl 3.0 GPS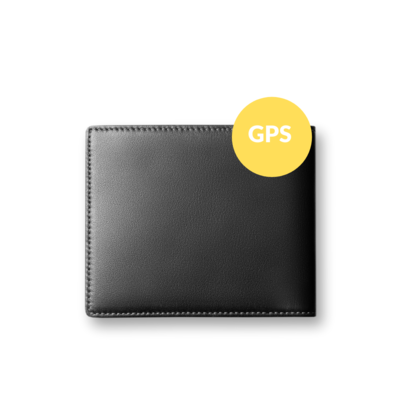 ‍
‍